Heating Services, based in Stourport-on-Severn
Covering Bromsgrove, Droitwich Spa, Kidderminster, Malvern, Worcester and all surrounding areas.
To get in touch with our engineers and discuss any of our heating services, please call us on 07786160194 or use the contact details down below.
Boiler installation
If your old boiler has broken down and needs to be replaced, get in touch with us for a free quote on a new boiler. Our prices are transparent, competitive and we'll also undertake a free home survey to ensure your new boiler is powerful enough to cope with the demands of your home. All of the boilers that we install are efficient and built to last, helping you save money on your energy bills.
We're Gas Safe Registered and LPG trained, meaning we're fully qualified to install both gas and LPG boilers.
Interested in getting an instant estimate on a new boiler installation? All you need to do is answer a few questions about your property using the tool below and we'll give you an instant recommendation and estimated price:


Central heating services
Central heating installation
In addition to our boiler installation service, we're also on hand to design and install a full central heating system, including the installation of a new a-rated boiler, thermostat, pipework, radiators, valves, pumps and everything else that you need to heat/power your home.
Powerflushing
Noticed a drop in performance of your central heating system? We can powerflush your entire system with water and other cleansing and immobilising chemicals to help remove sludge, rust and other debris that has built up inside the pipework.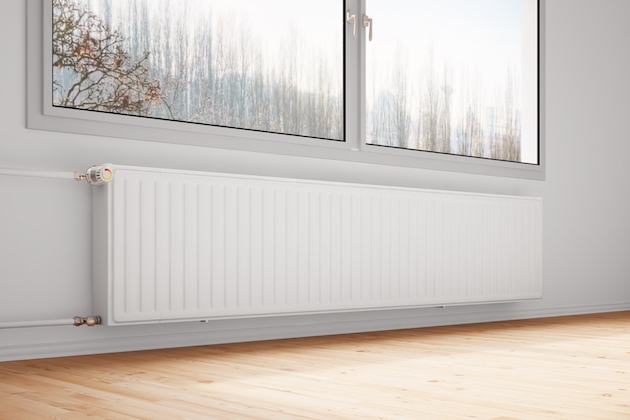 Boiler service & repair

Boiler service
It's important to look after your boiler to ensure that it continues to run efficiently, safely and reliably for years to come. You can do this with an annual boiler service...
When we service your boiler, we'll check all safety devices are in operation, check all major components are running as efficiently as they should be and not costing you money on your energy bills, check the boilers flue and clean all boiler parts as required.
All boiler manufacturers recommend an annual boiler service; book yours with us today!
Boiler repair
If your boiler has already broken down and needs to be repaired, please get in touch with us. We'll diagnose the issue with your faulty boiler and likely fix it there and then. We pride ourselves on repairing boilers before they need to be replaced.
Get in touch with us for our heating services in Stourport-on-Severn, Kidderminster...
If you're looking for a new boiler, boiler service or anything else heating related, please send us a message via our contact form and we'll get back in touch ASAP or call us today on 01299 827449 or 07786160194 and we'll let you know if we can help!